We are the premier provider of hot dip galvanizing services.
Bob Monnig founded Monnig Industries in 1960 in Glasgow, Missouri. The company quickly established a reputation for being the premier hot-dip galvanizer in the Midwest. The family now operates four other plants throughout the region including Indiana Galvanizing. Area manufacturers contacted the Monnig's about having a local presence and Indiana Galvanizing was born.
Currently in operation we have three kettles with our largest size being 33 ft x 5.4 ft x 8 ft deep and two measuring 25 ft x 5 ft x 8 ft to meet the needs and demands of our customers. Two kettles are used as a dedicated spin line. We have another 33' kettle installed and ready to go, so capacity is never a problem.
We treat our customers like family.
At Indiana Galvanizing, each customer is critical to our success. Therefore, customer satisfaction is our highest priority. We provide each customer a genuine, personalized experience to fit their specific needs to assure the highest levels of quality and satisfaction.
To further assure customer satisfaction:
We provide quick turnaround.
We have simple pricing. This means we have no hidden fees or charges.
We value honesty and integrity.
Our customers can talk to anyone in our company at any time.
We are focused on our customers and our customer service. We strive to create solid, trusting, long-term relationships with our customers.
We do not have a sales department; we work directly with our customers and can answer any question that may arise.
We can offer turnkey galvanizing services to our customers and are adaptable to our customers' needs.
We take the necessary precautions to protect our environment.
Protecting our environment is unquestionably important, which is why our plants are designed to be "Zero discharge". We are frequently contacted for the use of the by-products that are produced from hot-dip galvanizing, such as dross, skims, and crystals. If you are interested in obtaining these by-products, please let us know. Here at Indiana Galvanizing, we constantly work with key advisors such as Marsh & McLennan to ensure that we are always on the cutting edge of environmental and safety issues.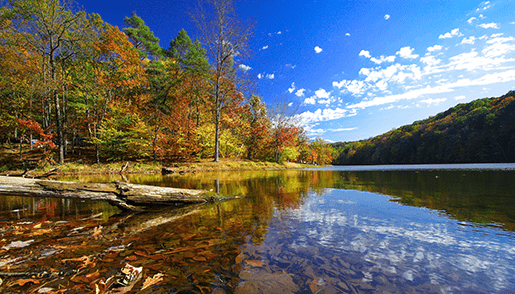 Our Story
Dokka Fasteners and others initially contacted us about their galvanizing needs. We quickly came to realize that Middlebury, Indiana holds many of the same core values as our parent company, Monnig Industries.
Whether big or small, recreational or industrial, we produce nothing but the best products to stand the test of time.
Monnig Industries was incorporated in 1960 on the basis of great customer service by a young, Glasgow, Missouri entrepreneur, Robert "Bob" Monnig. In order to meet the high demands for steel preservation at that time, Bob constructed a hot dip galvanizing plant in Glasgow, Missouri. The business grew as more steel fabricators found value in the "Monnig way".
Quality Policy
We will continually learn and understand our internal and external customers' requirements, and will provide defect-free products and services on time, every time.
Safety Policy
We will strive to achieve a clean and efficient workplace free of injuries and occupational hazards.